#

Model agency for models from Cologne

We arrange an individual, unique model for your project in Cologne! Our model file contains numerous, exceptional and multifaceted models and influencers: female or male, best ager or plus size, newcomers and experienced models and many more. For a first impression, you can now look at a number of our models:
By our ambition, you'll go further
It is our ultimate objective to provide the ideal model for commercial, beauty or fashion jobs for you, because we know that every customer is unique. Regardless if you search a man, woman, best ager, plus size or face model in Cologne: We will find a suitable, remarkable catwalk or photo model for your cause.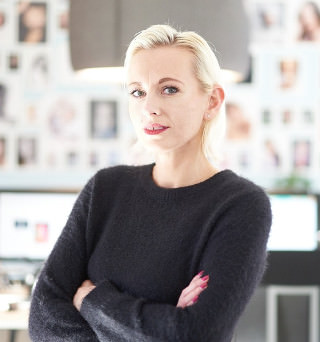 Booking request
Best Ager Models
Our senior models in the age class 35+ are pleasant, charismatic and multifarious. It is not astonishing that best ager models enjoy a growing popularity, because the majority of the German public is part of the age group 50+. They ensure a high recognizability at your next advertising campaign, catwalk event or fashion show.
Plus size models
Real women have curves! Role models like Ashley Graham and our plus size models show you, that beauty doesn't have anything to do with you size.  Female and sensual charisma combined with fitting proportions – that's how our curvy models can be described.
Become a model in Cologne!
If you are a student in search of a sideline or an experienced fulltime-model, we are constantly looking for new faces. If you bring charism, self-confidence and outgoingness next to a groomed appearance, then apply now, also as grid girl or fair hostess, easy and for free via our online application form.
Apply now
If you are not from Cologne…
… that's no problem, because the models is represented all over Germany in every major city. You'll find us in Hamburg, Hanover or Frankfurt among other cities.
Model agency for the metropole on the Rhine Cologne
Cologne is multifaceted, has the biggest population in NRW, is worldwide famous for their carnival and has the Cologne cathedral, which is the symbol of the city. In terms of fashion and shopping, Cologne owns with the Schildergasse and Hohe Straße, which are part of the central pedestrian zone, two of the most frequented shopping miles in Germany.
In the Belgian quarter (Belgisches Viertel) every year a special shopping-event with the name "le bloc – mode und design" takes place. Here, designers are presenting their collections and products in pop-up stores and backyards, paired with music. The highlight of the event are various fashion shows at different places, like the parking place at the Maastrichter Straße or at the St. Michael Church on the Brüsseler Platz. The city provides diverse possibilities of applications for photo or catwalk models. Therefore, our model agency Cologne is the right address for you. In our wide-ranging database, we mediate, next to classical models, plus size models and senior models from the age of 40 or 50 years. With the support of our personnel, your next event in Cologne will be a full success!