Hostess Agency for Fair Hostesses from Hanover
Our hostesses are highly proactive and support the presentation of your product or service. They create a great fair appearance with lots of charm and sensitivity. Here you got a small extract of our unique database:
Do you like what you see?
Great! However, the good looks of our hostesses from Hanover are just the tip of the iceberg. Even more than that, they convince with their abilities, such as foreign language skills from English to Russian, as well as motivation, engagement, friendliness and professionalism.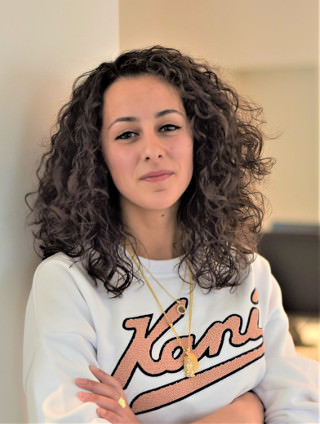 Our fair hostesses and hosts take care of your booth and are contact persons for customers and interested parties. They are qualified to represent your business at public and trade fairs and guarantee a smooth and successful process.
Booking request
Thanks to the ambitious work of our staff, we were already successfully represented at many fairs and events in Hanover, like:
• IAA
• CeBIT
• Euroblech
Become a Hostess in Hanover
We are constantly looking for reliable hostesses and Grid Girls to support our team at fairs, events, promotion, congresses and conferences. If you are interested in diverse hostess jobs, then take your chance and apply now via our online application form.
If you are not from Hanover…
…don't worry! We are working all over Germany. You can also find us in cities like Cologne, Munich or Stuttgart.
Apply now
Fair Hostess Agency for the fair city Hanover
Hanover, which lies on the river Leine, has approximately 500.000 inhabitants and is the state capital of Lower Saxony. It is one of the 15 largest cities in Germany and has much to provide, like the beautiful old town, the Herrenhausen Gardens and the Maschsee. Art and culture shape the city, with street art like the Nanas at the banks of the Leine and the many different museums. Hanover is also the most important fair city in Germany.
Hanover gained particular international recognition for the Hanover Fair, a technology exhibition that takes place since 1947 and the CeBIT. In 2000, Hanover had the honor to be the center of the world exhibition EXPO. The fairground is the biggest in the world with 496.000 m² roofed area and 26 exhibition halls. Thus, many tourists in Hanover first visit the southern part of the city, where the fairground is. Therefore, it is no surprise our fair hostess agency in Hanover is very popular for organizers of events and fair booths.
In addition to the mediation of fair hostesses for your event, The models as a professional model agency can provide you with beautiful catwalk and photo models for your next fashion show and exceptional grid girls who will make your roadshow an unforgettable highlight. As an agency for hostesses and models, we count on diversity to meet the demands of our customers. Therefore, we also have plus size and best ager models in our database.