Hostess Agency for Fair Hostesses from Hamburg
Would you like to stick out from the crowd at trade fairs, events and arrangements? No problem, because the hostesses and hosts from our agency Hamburg are real customer magnets! Convince yourself with a brief insight in our file:
Skilful to success
We offer you a database of more than 3.000 hostesses, models and grid girls, where we hold the fitting characters for your concern.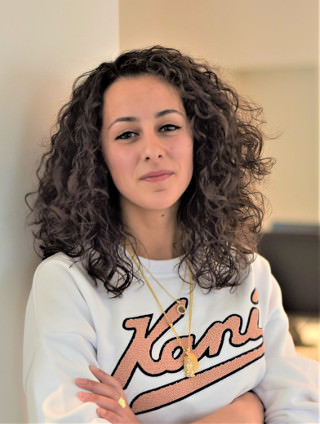 Through their charming nature, our hostesses from Hamburg skillfully draw the attention of potential customers towards your product or service.
Booking request
Besides appealing looks – for which we have a trained eye due to our work as a model agency – our hostesses and host from Hamburg convince with their eloquence, empathy and self-confidence.
Moreover, many of our models have language skills that go beyond English, for example Italian, Polish or Dutch.
That's why we have successfully represented our clients at famous fairs like the
• FESPA
• World Travel Catering & Onboard Services Expo
• Aircraft Interiors Expo
and many more trade fairs and events.
Become hostess in Hamburg
If you are communicative, flexible and in search of an exciting side job, then becoming a hostess is just the right thing for you! We are constantly looking for new faces and characters that meet the high requirements of our customers.
Apply now
Not from Hamburg?
We mediate hostesses and staff for trade fairs and events not just in Hamburg, but throughout Germany, for example in Dusseldorf, Frankfurt or Cologne.
Hostess agency for the Hanseatic city Hamburg
Consisting of ca. 1,79 million residents Hamburg is listed as the second largest city in Germany right after Berlin. It also is always combined with the seaport it is famous for. Nevertheless, it is also known for its large exhibitions. There are over 40 events each year on the terrain of the Hamburg Messe with over 12.000 exhibitors and about 700.000 visitors from all the world. Our hostess agency in Hamburg participated in many fairs in the Hanseatic city, e.g. the GET Nord or the Aircraft Interi-ors Expo. The wide range of unique hostesses and grid girls from the models is the ideal equipment for you, since we stand for professionalism and individuality.
Besides fair hostesses our agency the models provides models as well. We offer the perfect staff for shooting or fashion shows. Our models share the same qualities as our hostesses: reliability and responsibility. Our database consists of best agers, classical models and plus size models. Guaran-teed you'll find something for each project!